Journalist, Writer, Biographer, Novelist, Critic, Book Reviewer, and Feminist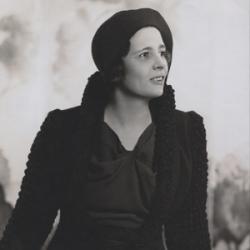 "Indisputably the world's number one woman writer." ~ Time Magazine, 1947
Rebecca West was the pen name for Cicely Isabel Fairfield (1892 – 1983), a British writer who was known more for her writing talent than for any particular book.
West was no prisoner to one genre of writing, expressing herself in fiction, essays, letters, travel journals, and other non-fiction.
She has been heavily quoted for decades.
10 Favorite Quotes
You do not have to squint, you can click on each thumbnail above to read the larger version.
Rebecca West's Early Publications and Non-fiction
Do you have a favorite Rebecca West quote?