In the early fall I bought a bunch of Avon nail polishes including these two. At the time I bought them I had not planned to put them together when I pulled them out of the box last week it seemed like a good plan. Meh.
By itself the Suddenly Sunny Speed Dry goes on streaky. Even with a few coats it wasn't very even. I then thought it was good choice for layering under something. It does dry super fast by the way.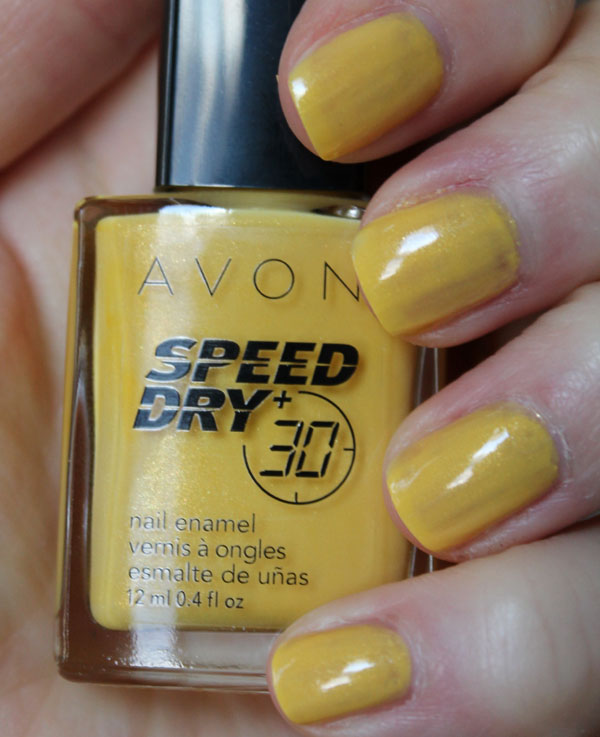 The Mosaic Effects top coat is amazing says the geek in me. It is so cool to watch the cracks get bigger. And I love the color, Plum Illusion — it has a lot of fine sparkle. It's a nice formula but I couldn't play with it as the top layer dries pretty fast as it begins to crack. Even with the sparkle I find it a bit dull and think a top coat is required (shown with top coat).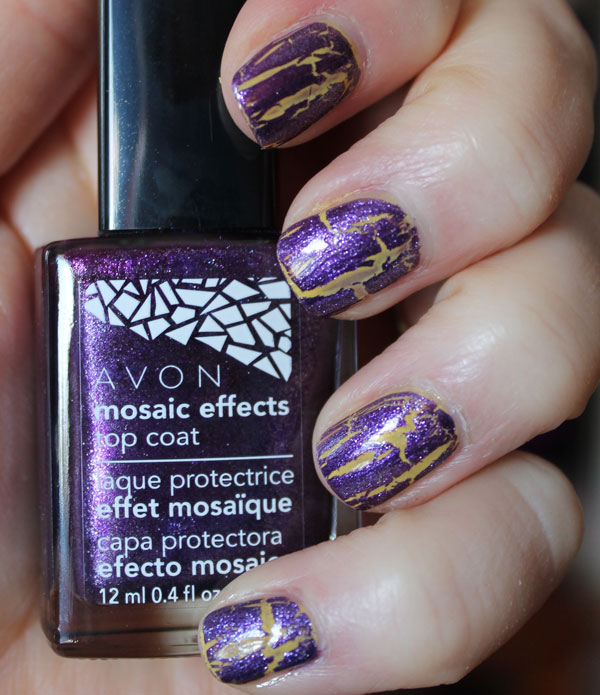 I've decided I am not much of a yellow person at least when it comes to nail polish colors. I'm definitely a purple fan though. I am also not a fan of the yellow/purple combination.
I really wanted to try the Mosaic Effects plum with another color so I swirled some blue (L'Oreal Not a Cloud in Sight) and gold shimmer (L'Oreal's Because You're Worth It) around (dry marble technique) then tried the cracking top coat. While the marbling of the blue and gold worked out nicely I am disappointed it didn't show through as great as I thought it would through the cracked plum.
It is nice enough but I was just hoping the gold would have been more visible. Oh well, it was good practice. I did notice the second time around that the Mosaic formula is not as nice as when I first opened it — it has thickened up and become a bit goupy.
Have you tried any crack formulas?
***
Topic Links
* Get your Mosaic Effects top coat from Avon